Projects + Assets
GREATER KNAPPEN PROJECT
The Greater Knappen consists of several project areas, each area defined by it own subsurface structural features. In Alberta, Avanti has a project in Aden and in NW Montana, there are 4 project areas; Sweetgrass, Keith, Kicking Horse and Police Coulee.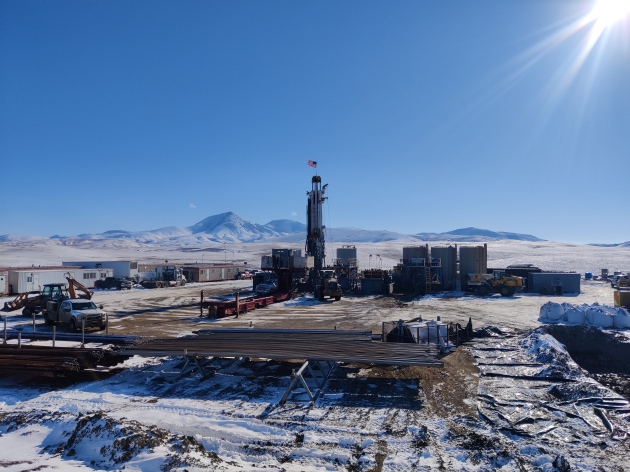 The team has identified key areas for helium exploration in Southern Alberta and Montana and to date Avanti has successfully acquired ~78,000 acres of prospective helium acreage within the Greater Knappen area. The asset has multiple helium target intervals in Devonian and Cambrian.
~ 74,000 Acres of Helium Prospective Land
<1%/~ 98 % Helium/Nitrogen Content
Exploration & Development
Avanti's asset consists of ~78,000 acres of leases/licenses in Northwestern Montana and Southern Alberta. To date, Avanti has drilled and cased 3 exploration wells in NW Montana. Two of the wells have been completed and the wells combined tested >18,500 mcf/d total gas rate with 1.1% of helium concentration.
Avanti purchased 2-D seismic lines and 3-D seismic data to further refine the geological mapping. Several deep structural closures were mapped, the Company high graded project areas for exploration, and drilling targets were selected.
Avanti has drilled two of the structural features to date. The Rankin 1-17 was drilled in the Kicking Horse structure and the WNG 11-22 and 10-22 drilled in one of the several structures mapped in the Sweetgrass project area. All three wells have been cased for helium potential. The 2 wells in Sweetgrass have been completed in one of the 2 potential helium zones and flowed a total gas of >18,500 MMcfd with 1.1% He. The completion in the Rankin 1-17 well will be conducted later.
With the success of the initial exploration wells, plans are in place to drill other mapped structures in the area.
Rankin
01-17 Well
Depth 5860 Feet into the Pre-Cambrian
Up to 35ft of net pay with porosity of up to 17%
Gas analyses showed helium concentrations up to 0.41%
WNG
11-22 Well
Depth 5,390 Feet into the Pre-Cambrian
4.0 MMscf/day and 600 psig surface pressure
Up to 42 Feet Net payGas analyses showed helium concentrations up to 1.1%
WNG
10-22 Well
Depth 5,370 into the Pre-Cambrian
20 MMscf/ day and 1,250psig surface pressure
Gas analyses showed helium concentrations 1.15%-1.2% Helium
Sweetgrass Pool Production

Completed laying down the 8" gathering lines
100% of pipes are welded
80% of ditching

Started procuring and fabricating wellsite skids and inlet seperation facility

Modular units


Build off-site and assembled on-site